The Zee Alexis Sugar in Pewter/Bronze was featured on the 'More Time to Travel' Blog. Author Irene Levine says...
For many women of a certain age (and even their younger daughters), selecting shoes is one of the most daunting aspects of packing for a long trip. I think about how much walking I'll be doing and where I'll be going. I pack in anticipation of different types of weather. And, of course, I routinely worry about how much real estate the shoes will consume in my suitcase.

Throwing in this versatile pair is a no-brainer for any prudent packer. They are stylish and fashionable enough to wear to dinner. They are comfortable enough for walking and truly featherweight. The shoes are washable and quick-drying (although I never even came close to trying because they seem to be soil resistant, too). And they hold up remarkably well even after several weeks of "hard wear." We walked about five miles a day on old Italian cobblestone streets. When I returned home, the shoes still looked brand new, suffering no injury when they were crushed at the bottom of my luggage.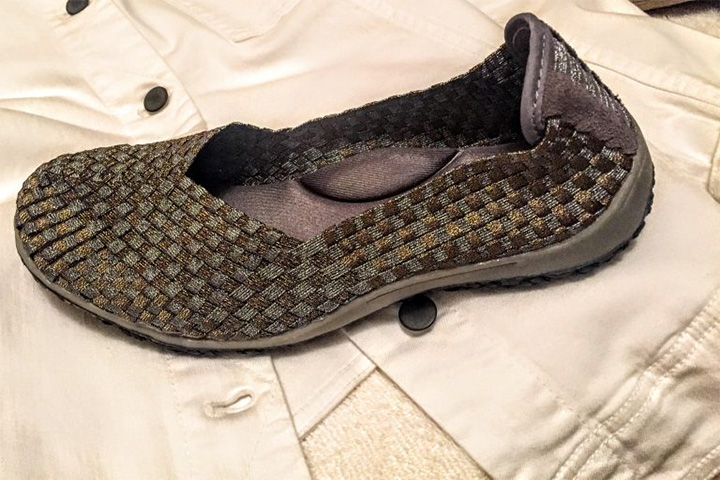 Click here to read the full feature on 'More Time to Travel'.